How to Transfer Contacts from iPhone to iPhone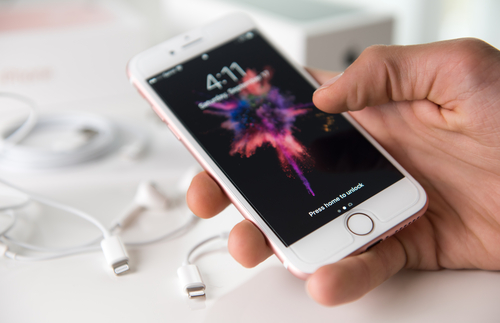 Simple Ways to Transfer Contacts from iPhone to iPhone
Contacts are the lifeblood of your iPhone. Even if you're not making calls, you need numbers to send texts, WhatsApp messages, emails and more. With that being the case, learning how to manage your address book and, in turn, transfer contacts from iPhone to iPhone is crucial.
In reality, the process is simple. However, there are a few unexpected hurdles you may encounter. If you hit one of these proverbial stumbling blocks, you may find your contact list disappears into the ether. Naturally, we don't want that happen, which is why we've created a complete guide on how to transfer contacts from iPhone to iPhone.
However, before we get into that, let's take a look at a few reasons why you may need to swap contacts and, in turn, the problems you might run into:
Reasons to Switch Contacts from iPhone to iPhone
Buying a new phone – all iPhones are compatible with each other, but you may run into issues if the operating system on your old device is too many versions behind the new one.
Syncing a private contact list to your work phone – when you're trying to combine private and work contacts, you may have issues when it comes to segmenting them in two lists.
Retrieving data after your iPhone has been stolen – if you don't have your old device and haven't learned how to transfer contacts from iPhone to iPhone online, you have very little chance of retrieving your address book.
Switching contacts doesn't have to be a chore, but it can be. So, if you're ready, here's how to move contacts from iPhone to iPhone in the easiest ways possible.
Popular Ways of Moving Contacts from iPhone to iPhone
Send it to iTunes: Because modern iPhones don't allow you to save your contacts to the SIM card, a simple way to transfer numbers is via iTunes. By syncing your phone to iTunes via your desktop, the data will be saved until you need it. Once you acquire a new iPhone, simply connect it to your computer and allow iTunes to do its thing.
Send it to the iCloud: The iCloud is, essentially, a cloud service designed specifically for Apple devices, allowing you to store data online. By going into your iPhone settings and merging contacts with iCloud, you'll be able to move data between phones without needing to plug anything into your computer.
Send it to an app: The latest way to transfer contacts from iPhone to iPhone is via apps. Combining the power of local and online storage, these applications actually offer a lot more than other transfer methods. In fact, as we'll explain in the sections below, the best contact transfer apps allow you to save, transfer and manage data without any technical knowledge.
How to Save, Manage and Transfer Contacts from iPhone to iPhone
Modern technology has not only made it easier to move contacts from an old iPhone to a new iPhone but also to manage the entire process. How many times have you switched devices and migrated your contact list, only to find that some numbers have been deleted or duplicated? Even if you make all the right moves, there will be times when glitches occur. It's at these times you'll need an app that can not only transfer data but help you manage it.
One of the latest to go live and simplify data admin is Easy Backup. Developed by Simpler Apps Inc, this product allows you to store, back up and export contacts via your iPhone. Once you download the free app, you'll be able to switch things up using the following steps.
iPhone to iPhone Transfers Made Easy
First, let's download Easy Backup from the iOS store on both of your iPhones. You'll have to create an Easy Backup account using your email address, Facebook or Google account details so that your backups are saved in the cloud and more easily managed. Down the line, this will enable you to transfer contacts from iPhone to iPhone in just a couple of taps. All you need to do is make sure both iPhones have the app installed and that you've logged in, too.
Then, follow these simple steps:
On your old phone, hit "Backup now" to save your iPhone contacts to the Easy Backup cloud.
Open the app on the new device, choose "My Backups", find the backup you want and hit "Tap to Download". Once the download is done, tap "Preview" and choose some or all of your contacts and hit "Restore Contacts".
(Optional step) Once you've restored your contacts, you can also use Easy Backup to clean up your contact list and merge duplicates.
That's it! Because with Easy Backup your contacts are saved to the Easy Backup cloud servers, all you need to do is have the app on the old device and the new device. Once you've saved your contacts, they'll be available on any device you download the Easy Backup app
Clean Up Duplicated Contacts with Ease Using Contacts Cleaner
In tandem with Easy Backup, you can download Contacts Cleaner. Offering a similar interface to the contact transfer app, this software gives you another way to store data on your device and via a cloud. What's more, it allows you to manage your contact list.
In practice, this means you can merge and delete duplicate contacts. This app cleans up any glitches you may encounter when you transfer contacts from iPhone to iPhone.
To ensure you don't fall at the final hurdle, here's how to use Contacts Cleaner:
Use the steps above to transfer your contacts using Easy Backup.
Exit Easy Backup and open Contacts Cleaner.
Allow the app to access your contacts.
Review the list of mergers/deletions.
Allow Contacts Cleaner to merge/delete the highlighted contacts.
If you follow the above steps, exporting and importing data should be a breeze. Of course, if these apps aren't for you, this guide on how to transfer contacts from iPhone to iPhone has shown you some other ways for you to make the switch. However, for a complete data management solution, we've found that apps are the best way to do it.