How to Backup Contacts on Android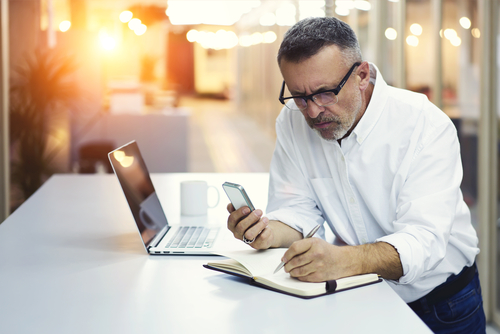 Whether you're changing Android devices, or you want to guard against losing your precious contacts, check out these 4 ways to backup contacts on Android!
If you are something of an Android fan and own multiple Android smartphones or tablets, or you're planning on acquiring a brand-new Android smartphone in the near future, you'll want to ensure you can use the same set of contacts on every device.
Whether it's a contacts book jam-packed with acquaintances and colleagues in your profession or a directory filled with family and friends from across the globe, the last thing you want is to lose touch with loved ones because you simply didn't know how to backup and take all these important names and numbers with you. If your contacts book is currently on your Android device's local storage, read on to find our simple time-saving tips and guides on how to backup contacts on Android.
Backing up your contacts to a Google account
One way of ensuring that all your contacts will be viewable by all Android devices you use is to link your contacts book to your primary Google account. Effectively, this means that you will be backing up your contacts in the cloud, having them accessible 24/7 whenever you need them. As you'll know all too well being a regular user, Android devices are well integrated with Google and its servers. You can link your Google profile to your contacts in just two simple steps:
Step 1
Find the "Contacts" app on your Android device by swiping up or down on the Home menu, depending on the Android operating system you use. The latest OS is called Android Pie, with its predecessor called Android Oreo.
Hit the three dots button in the top right corner of the screen and tap "Settings" from the sidebar displayed.
Tap the "Export" button and name your export file before hitting "Save".
Step 2
Reopen the "Contacts" app and hit the three dots in the top right-hand corner.
Hit the "Settings" button and tap "Import."
If you wish to import your contacts book to a Google account tap the "Google" button.
Choose "Import vCard file," find and locate the file you wish to import.
Wait for the import to complete to the cloud.
Whether this method works for you depends on what Contacts app your Android device uses. The default Google Contacts app isn't the same for all users. Some phone manufacturers use their own apps such as MIUI and Samsung's own Contacts app rather than the default Google Contacts app. If the above option doesn't seem to work for you, then you might be better off using one of the other methods below.
Note: If you want to ensure that any future Android devices will be synchronized and have future access to your contacts book, be sure to create a Google account and ensure it is set up to sync contacts. This way, you can add your Google account to any future Android phone or tablet and get the contacts to sync automatically.