Top 10 Caller ID Apps for Android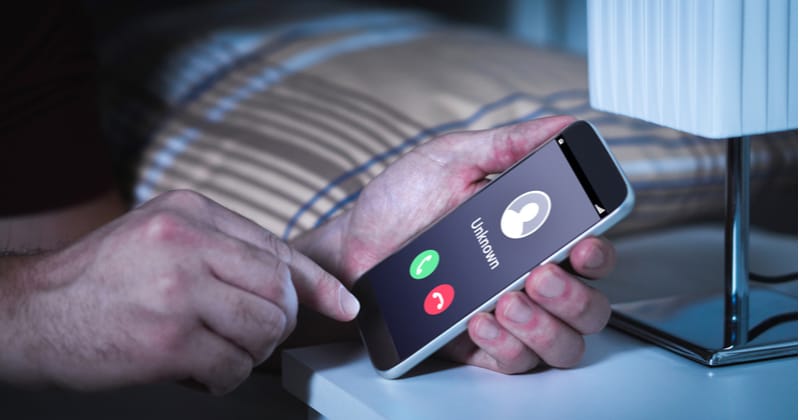 People around the world are getting an increasing number of calls from spammers and automated bots. It's not only a waste of your time, it potentially costs you money accepting their calls. If you don't want to be pestered by spam calls any longer, there's a simple solution for your mobile device.
You can now download a caller ID app that monitors the details of all incoming calls to your smartphone, identifying ones that look like spam calls and stopping them from even ringing out on your device.
We've taken a look at ten of the best caller ID app solutions on the market for Android users to help you identify fake callers and block the calls you don't want to take forever.
Simpler Caller ID
Available in 15 different languages, Simpler Caller ID is designed to stop spam and unsolicited calling in all four corners of the world. It allows you to create and update your own block list of scam callers, whilst identifying unknown phone numbers and reporting spam calls.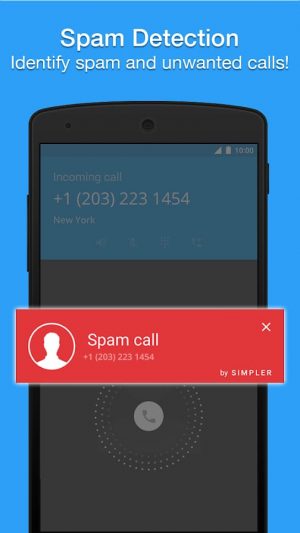 Main Features
It's also a dual-purpose app in so much as you can use Simpler Caller ID to back up your contacts book too with a single tap, ready to restore from the Simpler cloud whenever you need it.
Pros
Easy caller ID and spam detection
Block unwanted calls with ease
One-tap backup of phone contacts
40+ beautiful caller ID themes available to suit your device
Cons
Unable to erase erroneous phone numbers
Can't add photos to profiles
CIA – Caller ID & Call Blocker
The CIA app features 1.5 billion+ contact numbers in its worldwide database to help you spot spam or scam calls and identify anonymous callers on personal and business phones.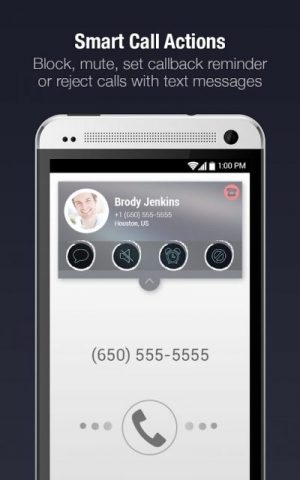 Main Features
CIA is designed to help uncover the identity of unscrupulous callers worldwide. With real-time caller ID, the CIA app can help you see the origin of the phone call to help you decide whether or not you wish to accept it. You can also automate the service by setting CIA to mute or block spoof calls and send back predefined text messages as a response.
Pros
Smart call functionality blocks, mutes and rejects calls automatically without you having to touch a button
Get regular updates of one million active spam number worldwide
Block calls from telemarketers and other spam callers
Cons
App settings sometimes change on their own
Ad-free version still often guilty of showing ads
Whoscall
This well-regarded caller identification app helps monitor incoming calls and text messages, helping to prevent malicious unsolicited calls that threaten your sensitive information.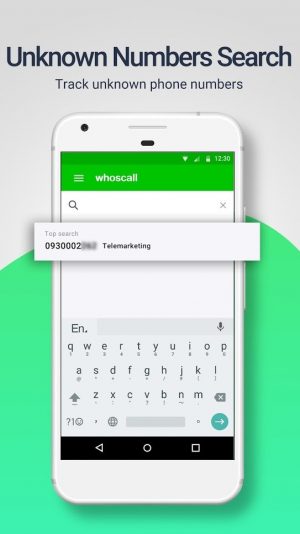 Main Features
Whoscall is designed to be an all-in-one app to manage calls and text messages with an anti-spam functionality built-in. With the ability to identify phone calls that are attempting to be unidentifiable, you can see who is truly calling. The app also allows you to block spam calls automatically to stop them from disturbing you at work or during your free time.
Pros
All-in-one Whoscall interface for managing incoming and outgoing calls
Block spam messages as well as spam calls by setting Whoscall as your default app to block erroneous SMS and calls
Cons
Has been known to drain battery when operational in the background
Caller ID & Call Blocker Free
Caller ID operates as a contacts widget on your device, tracking caller numbers and number locators. It can even identify a caller's location that's normally displayed as an 'Unknown' call.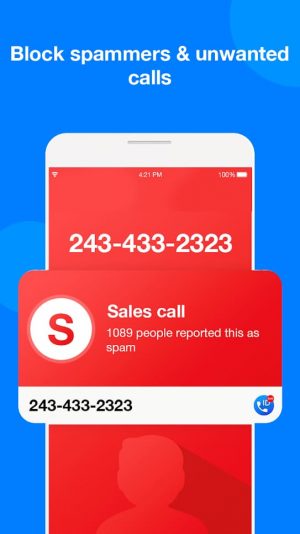 Main Features
This dual-purpose app is not only designed to identify caller IDs, but it will also block numbers from its global database from being able to call you. The Caller ID widget operates just like the conventional 'Phone' app, allowing you to make and take calls in-app, just like the original dialer.
Pros
Comprehensive caller ID functionality
Call blocker adds spam numbers to your call blacklist
Stop spam SMS from clogging up your storage
Cons
Users must give the app all permissions
Familiar numbers have been known to be blocked, i.e. family members or friends
Truecaller
The Truecaller caller ID app is designed to filter out unwanted, unsolicited phone calls and let you connect only with those contacts that matter most to you.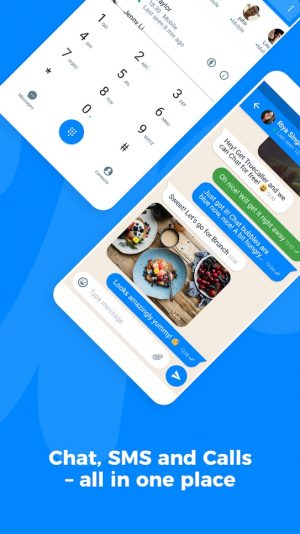 Main Features
Truecaller operates a community-based spam list that is updated by its own users to maintain awareness of all active spam numbers. The app also features an in-built smart messaging function to message family and friends away from social media. The dialer is designed to automatically identify telemarketing calls and spam callers. You can also back up your phone's call history, contacts and messages to Google Drive, although this is more of a long-winded process than backing up using Simpler Caller ID.
Pros
Flash messaging function
View names of unknown numbers in your call history
Dual-SIM support
Cons
Regular notifications about upgrading to Premium or Gold package can be tiresome
Hiya – Caller ID & Block
This app used to be known as Whitepages Caller ID. Hiya, as it's now known, is free and ad-free, which will catch the eye of several users fed up with annoying ads.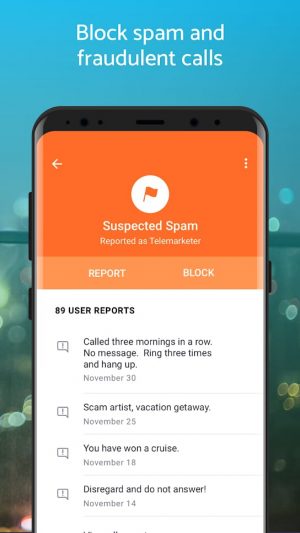 Main Features
The Hiya caller identification app is powered by a database featuring tens of millions of active phone numbers, which are updated regularly to identify the calls you want to take and those you want to avoid. The Hiya app allows you to blacklist unsolicited callers and prohibit regular nuisance or scam callers by directing them to your voicemail.
Pros
Automatic call blocker blacklists nuisance callers
Real-time identification of unknown numbers
Reverse phone lookup function available
Cons
Many callers now complaining that free functions are now moved to the paid-for version of the app
CallApp
CallApp is designed to act as an all-in-one package to block calls, monitor caller IDs, store contacts and record calls whenever necessary.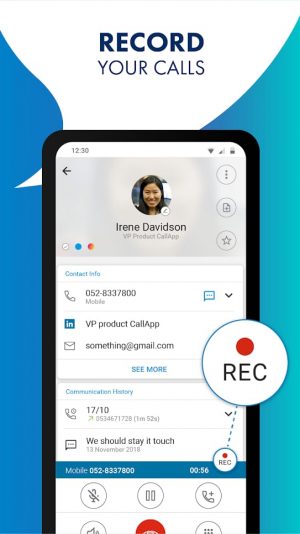 Main Features
The biggest talking point about the CallApp software is the Automatic Call Recorder functionality. You can record incoming and outgoing calls and send recordings via social media to others. You'll also get a genuine caller ID from every call log, with CallApp displaying caller identity using profiles on Facebook via phone number lookup.
Pros
Automatic Call Recorder (ACR) function ensures high-quality recording for incoming and outgoing calls
Phone number lookup and reverse phone number search available
Blacklist numbers and contacts from your contacts book
Cons
Another caller identification app that's started to go a little over the top with ads
Call recording function unavailable for Android 9 devices
Showcaller
The Showcaller app is designed to work on identifying spam, scam, telemarketing and robocalls even when offline, giving you an accurate, reliable service.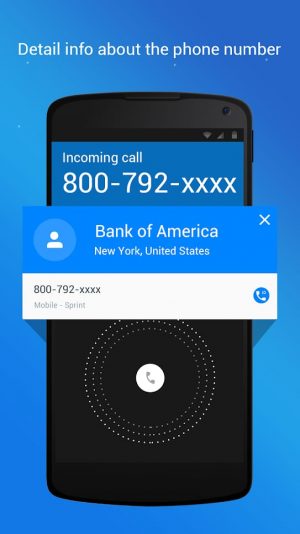 Main Features
Showcaller benefits from a global database of more than a billion phone numbers, which helps to identify caller IDs based on region, name, carrier and more. The app also provides spam reports during incoming calls suggesting which numbers should be blocked, putting a stop to telemarketing, fraudulent and harassment calls once and for all. The app's dialer replaces your phone's stock widget, refining your call and contacts experience too.
Pros
App just 4MB in size, requiring very little space to run
Caller database accessible offline
Cons
Default setting blocks numbers that other Showcaller users have blocked, which can be annoying
Somewhat overkill with ads in the free app version
Mr. Number
The Mr. Number app is a dialer widget that identifies and blocks scam, spam and fraudulent calls from unsolicited people.
Main Features
It has previously featured on PCMag's Top 100 Android Apps feature, with its ability to intercept calls from unknown or private numbers and direct them immediately to voicemail; saving you time and effort when at work or enjoying leisure time. The widget also allows you to block calls from specific people, as well as specific area codes or even entire countries. You can report new potential spam calls through the app to warn other Mr. Number users for future calls.
Pros
Choose to block calls from specific people, area codes and countries
Auto caller lookup finds numbers to block from your phone's history
Cons
Recent paywall has put off existing free users from using the app
Number database built using user submissions, no input from the developer
Clever Dialer
Clever Dialer is our tenth and final caller ID app that offers real-time identification of unknown callers via online searches and telephone directories.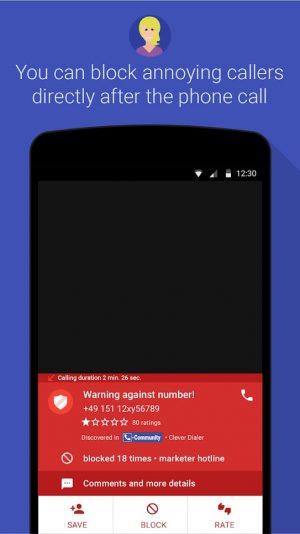 Main Features
Clever Dialer, like several other apps featured, has an extensive spam caller database, with all incoming calls double-checked against it. Users can also report new spam numbers to the Clever Dialer community, although this does feel like users are doing the dirty work for the app developer. The app continues to work even if a user has no internet connectivity. That's because all spam numbers are saved within the app and the database is once again updated when you return online.
Pros
Real-time identification of unknown phone numbers and callers
Call manager functionality is 100% free
Cons
The app doesn't alert you who is calling until after the call ends
Only the paid-for app version prevents calls rated as spam by other Clever Dialer users