How to Merge Contacts on iPhone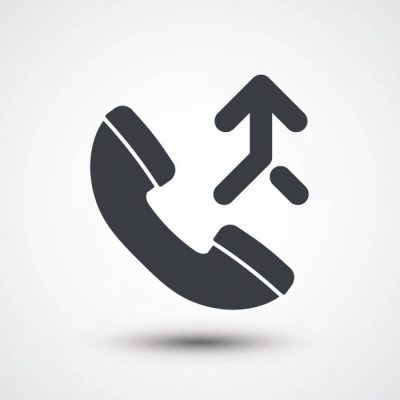 At some point, you are probably going to end up with a number of duplicate iPhone contacts on your device. Why is this? Well, no matter how hard you try, it is likely that your iPhone ends up with duplicates due to issues such as spelling mistakes and incorrect updates.
This used to be a major problem, but it no longer needs to be something that drives you crazy on a daily basis. By following a few simple steps, you can now remove duplicate contacts on an iPhone without any fuss. Just choose the way of doing so that best suits you from the methods below.
Why Merge Your Contacts on an iPhone?
You might wonder how big a problem this really is. After all, having lots of duplicate contacts isn't going to make it impossible to use your phone. Okay, perhaps it won't be impossible, but many people find it makes their phone very messy to use. We all prefer to see a clean, streamlined screen that presents the information in a way that is easy to read.
A well-organized contacts page makes your phone look newer and slicker, just like when you first started using it. It also makes the information you're looking for much easier to find. Considering how easy it is to achieve this, there is certainly no reason to put up with having duplicate contacts any longer.
More importantly, what if you need to get in touch with a contact urgently? If you have several versions of the same contact then you might not know which one to choose. When you need to get hold of someone right away, this issue could slow you down a lot. So let's take a look at the best methods to merge your contacts.
Method One - Use the Link Contacts Feature on Your iPhone
You can make the necessary changes directly on your phone if you want to. In this case, your changes will automatically be carried out on any other iOS device that you use with the same account.
Open the contact to be changed using the Phone App or Contacts app. Select a contact and choose the Edit option on the top right.

Move down the screen until you find the Linked Contacts option. Press the green + icon next to it, and a list of contacts will appear, allowing you to link this contact with another.

Find the duplicate contact that you want to merge with this one. Tap on the duplicate, followed by choosing Link.
Choose Done.
Repeat until you have merged all of the iPhone contacts that you want to combine.
Perhaps you prefer to make the change on your Mac? This approach will also work, as it will sync your contacts on all devices providing that they each use the same iCloud account. So, your iPhone will instantly be updated too.
Choose the duplicate contacts. By holding down the command button, you can click to select multiple contacts

Bring down the Card menu and look for the option that says "Merge Selected Cards".
Your chosen contacts will be merged.
Of course, to carry this out then you need a Mac as well as an iPhone, with the same iCloud account used on both of them. You'll also have to make sure that that contact syncing is on.
Method Three - Let Your Mac Find and Merge Contacts on an iPhone
With this alternative approach, you get the Mac to do the work for you. However, it is worth bearing in mind that it might not be as effective in finding your duplicates as you would be if you were looking through them one by one.
Open the Contacts app on your iPhone and then open up the Contacts program on your Mac.

Bring down the Card menu and select the option to Look for Duplicates.

When you see that duplicates have been located, choose "Merge" to bring them together or "Cancel" to keep them as they are.
Again, you will need to have an iPhone and Mac on the same account. You might also find that this method misses a few of the less obvious duplicates that you might have picked up on your own.
Method Four - Use the Contacts Cleaner App
The simplest approach of all to delete duplicate contacts on an iPhone is to use an app that has been set up for the purpose of dealing with exactly this situation. The Contacts Cleaner app for iOS lets you very easily merge all of your duplicates with a single touch.
Download the app to your iPhone from the App Store (Google Play Store shown).

Choose the Duplicate Contacts, Duplicate Phones, or Duplicate Emails function from the list of features

The app uses sophisticated algorithms to detect and show you all of the contacts that appear more than once on the phone, in terms of name, phone number or email. It will also give you a list of similar-looking names that might have been intended for the same contact, just to be safe.

For each pair of duplicates, you're shown, choose to merge the contact or ignore the suggestion.

There is a similar Contacts Cleaner app for Android phones that works in the same way. You just need to download it from the Google Play Store in order to clean up your Android contacts very easily.
Merge Your Contacts from Time to Time
Once you have cleaned your contacts up by merging, you will be delighted to see a cleaner, easier to use iPhone where every contact is correctly registered just once. This makes it a pleasure to use once again and lets you find the right details at the first time of asking every single time.
However, over time it is possible that you end up creating more duplicate contacts in error once again. This can happen when you add new contacts without checking fully whether the person is already there, or when you make a typing mistake as you put in their details.
When this happens, you simply need to carry out the same process to remove duplicate contacts from an iPhone that you already carried out. Just do so whenever you feel that it is necessary and you will never again have to worry about having an address book that is filled with numerous duplicate contacts.
Don't let your iPhone contacts get out of control. All it takes is a moment to get your duplicate contacts removed and things looking a lot better again.