How to Transfer Contacts from SIM to Android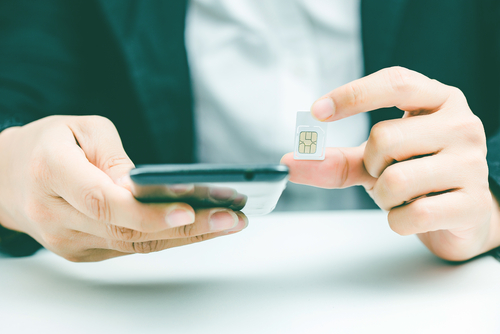 How to Import SIM Contacts Android Guide
If you already have your contacts book saved on your SIM card, but you're thinking of changing Android devices or you simply want your contacts stored on more than one medium, this is the article for you.
Most Android devices will give you the option to save new contacts to your SIM card or device. Most people tend to save them onto their SIM card. This enables users to move their contacts book of friends, family or colleagues with ease onto different handsets that are unlocked to accept their SIM cards.
Sure, you can manually enter your contacts into your new Android device, but who's got time for that in this day and age? Those with hundreds of contacts could find themselves sitting there for hours entering unnecessary names and phone numbers; hours that could be spent on enjoying their new Android devices.
There are a few ways you can circumvent this tiresome task and import SIM contacts Android users need on a daily basis:
Manage your contacts within your user profile
If you are using an Android smartphone and you want to import your contacts from a used SIM card to your Android device's internal memory, follow these simple steps:
Head to your device's home screen and swipe up or down – depending on the age of your Android operating system – to access your phone's apps.

Find and tap the 'Contacts' application.

Bring up the menu page of your Contacts app by hitting the three dots in the top right-hand corner of the screen.

Find and tap the 'Manage Contacts' button.

Locate the 'Import/Export Contacts' button. This function allows you to both import contacts to your device and export contacts from your device to another.

Select where you wish to import or export from – in this case, you'll select 'SIM card'.

Find and tap the contacts stored on your SIM card that you would like to transfer to your Android's own device memory. If you are happy to transfer all contacts stored on your SIM card you can hit the 'Select all' button and tap 'Done'.

Choose the location for your copied contacts from the SIM Card – in this case, we'll select 'Phone'.

Tap 'Import' to confirm the transfer and the contacts will be transferred immediately.
Note: This process differs slightly depending on whether your device is running Android Nougat, Marshmallow, Lollipop or KitKat. The guide above is for Android Nougat users, but the process is similar for those still using Marshmallow or Lollipop.
Saving your contact details to a Google account
Another alternative to transfer your contacts from SIM card elsewhere is to save them in the cloud. If you have a Google account, you can transfer them here so that when you have a new Android device and log in, all of your contacts will be sat there waiting to be imported.
Better still, even if you change your mind and purchase a Windows or iOS-operated phone in the future, you can still import your contact details directly from your Google account.
Open your 'Contacts' app and hit the right dots in the top right-hand corner to bring up the menu.

Hit the 'Import/Export' button and then select 'Import from SIM card'.

Under 'Create contact under account', tap the 'Google' button. This will allow you to choose a Google account to save your names and numbers too.

You'll know when the SIM card is transferring data to your chosen Google account when a message appears on-screen saying 'Reading from SIM card'.
Backup your contacts with one tap using Simpler app
Arguably the quickest and most efficient way to manage contacts stored on your SIM card is to back them up directly from your phone in just a few simple steps using an application called Simpler Caller ID.
Install Simpler Caller ID on both your new and existing devices (iOS and Android versions are available).

In Tools, choose 'Backups', create a one-tap backup of the contacts stored on your existing device.


Hit "Tap to Upload". Once completed, your backup will be available through the cloud, where it can be imported to another device.


Load up Simpler Caller ID on your new device and locate your backup.


Once you've located your backup, simply restore it to your new device with a single tap. Once downloaded, hit "Preview" and choose some or all of your contacts and hit "Restore Contacts".



Simpler Caller ID is also available in 15 different languages, allowing Android users in all four corners of the globe to transfer contacts from SIM to Android in the most efficient way