How to Transfer Contacts from iPhone to SIM Card
Table of Contents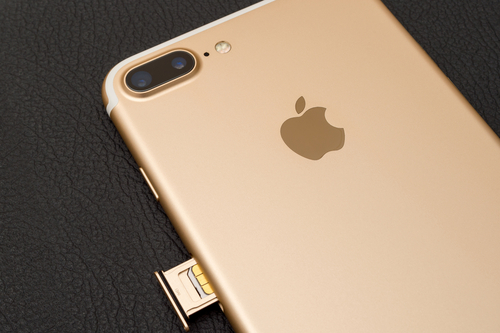 Learn How to Transfer Contacts from iPhone to SIM Card
Want to know how to transfer contacts from iPhone to SIM card? Well, if you do, we've got the answers. There are a few different methods that apply depending on how old or new your iPhone is, so we've covered the best approaches to across all generations of iPhone.
Now, before we get into the specifics of how to copy contacts from iPhone to SIM card, let's answer another question: why would I need to transfer my address book? In a fast-moving world, things can change in an instant. As technology evolves, new products emerge and tastes change, so people will always switch devices. Whenever that happens, there's a need to move data from one to the other.
Some of the common reasons you'll want to transfer contacts from your iPhone to a SIM card are:
Buying a new phone
Adding additional contacts from a work phone to a private phone
Retrieving contacts if your iPhone malfunctions or you perform a reset
Whatever reason you have for copying iPhone contacts to a SIM, you'll want to know the easiest and most efficient ways to do so. The sections below will tell you how to tackle every eventuality.
Popular Ways of Moving Contacts from iPhone to iPhone
So, the reality is that modern iPhones won't allow you to move contacts from your device to the SIM card. Because Apple has switched things up in recent years, modern iPhones now save contacts online rather than locally (i.e. offline on a SIM card).
If you're still in possession of an old iPhone without a Nano-SIM, you may still be able to store numbers locally. While these options are fading fast, the old way of storing and switching is as follows:
Open the settings menu on your iPhone
Scroll down and select the "Contacts" option
Tap "Import SIM contacts" and choose "SIM"
This process should save your contacts to a SIM and, in turn, allow you to put it in a new device, repeat the process and upload your address book.
So, now you want to know how to transfer contacts from iPhone to SIM card if the above isn't an option. Instead, you'll follow the same process as above, but choose one of three alternative storage points:
Open the settings menu on your iPhone
Scroll down and select the "Contacts" option
Tap "Import SIM contacts" and choose iCloud, Gmail or Yahoo
As you can see, all three of the above storage options are online rather than offline. What's more, you've got the ability to choose a method that suits you. Given that iCloud is Apple's product, this makes the most sense. However, if you prefer to create a .vcf file and send it to an email account, this gives you the option to save the contacts on other smartphones and your desktop.
Make Life Easier with a Contacts Transfer App
If you're not particularly techie savvy, there's an easier way to navigate the old vs. new, online vs. offline issues. Thanks to modern apps, you can copy contacts from iPhone to iPhone and manage your data at the same time. One app that provides a complete solution is Easy Backup.
By following the steps below, you'll be able to move your iPhone address book to any internet-enabled device you like:
iPhone Contact Transfer Apps
Download Easy Backup from the iOS store.
Sign up to Easy Backup using your email address, Facebook or Google account details.
Allow Easy Backup to access your contacts when prompted (you can also do this at a later date via the settings page)
Select "Backup now" to save your contacts to the app (i.e., locally on your device, similar to saving on your SIM card)

Install the Easy Backup app on your new iPhone, log into your account and restore your address book.

The obvious benefit of using a contact transfer app is that it's extremely easy. However, it also gives you added peace of mind and ultimate flexibility. In other words, the app's online service provides a second storage point. Therefore, even if your iPhone breaks or Apple's servers went down, you'd be OK.
Moreover, because Easy Backup is available on iOS and Android, you can use it to move contacts from iPhone to iPhone, iPhone to Android and more. That, in short, is why a transfer contact app is the best way to transfer contacts from iPhones.