How to Recover SIM Contacts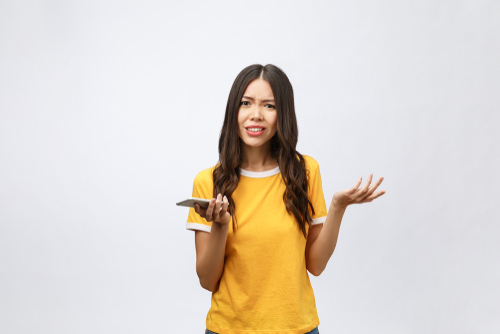 SIM Card Contacts Recovery: How to Recover SIM Contacts
Not finding a contact that you need on your phone may seem like a disaster at first. Maybe it is an old contact that you deleted but now need to get in touch with again after a long time. Or perhaps you accidentally deleted their details or changed SIM card and now desperately need their number again. Either way, you now need to find out about different SIM contacts recovery methods.
The good news is that there are a few different ways of doing this that can save the day. Simply choose the method that best suits you from the list below.
Does Changing Your SIM Card Mean That You Lose your Contacts?
When you get a new SIM card, switching over your mobile service is usually easy enough to do. Yet, this is a physical object, meaning that you will lose the details on it if you change over – unless you know how to avoid this.
While the following steps are designed to help you with SIM card contacts recovery, they also include details that allow you to avoid such problems in the future. If you are going to switch to a different SIM at some point, then these tips will let you get prepared for carrying out the contact transfer in the best possible way.
It is also worth remembering that you should look after your SIM card to avoid damage. If you ever take it out of the mobile device then treat it gently and try not to leave it out for too long before correctly inserting it again.
Recover the Old SIM Card
The question of SIM card contacts recovery is made a lot easier if you can get hold of the physical card with the details on it. Before going any further, it makes sense to think about whether you can still find it somewhere.
Did you throw it away when you got a new one?
Perhaps you stored it somewhere in your house?
Is it still inside an old phone in a drawer or cabinet?
Did you give the phone to someone and leave the SIM inside it?
Recover from Your Address Book
It may be clear to you that your SIM contacts are lost because they were only stored on a SIM card that you no longer have. When you check your phone's contacts, you can see that the person you are looking for definitely isn't there. Is all hope now lost?
Well, the good news is that the information for your lost contact may still be present in the data on your address book as an Android contact or iPhone contact, depending on the device you use. If so, it will be on your SD card or phone's memory and can be transferred out using a VCF file.
If your phone has been synchronized with Google Account, then you should be able to find your contacts there
To get started, you should head to the Contacts part of your Google account
Choose to export the contacts to a VCF file
You will be asked whether you want to send it to your internal memory or to your external memory card
The restore contacts button is another option you might like to try on Google Contacts
But what happens if you have deleted the information from Google Contacts? The good news is that it is possible that you will still find the details listed there. The sooner after deleting that you try this, the better your chances of success are.
Obtain a Log of Your Calls from Your Operator
An alternative method of SIM contacts recovery is by asking your mobile operator to provide you with details of the calls that you made or received for a certain time period. This way, you might at least be able to find those lost phone numbers.
The main issue you might have here is if the calls were made a really long time ago. To start with, you might not remember exactly when you last spoke to this person. You also need to work out which number is the one you want, as names won't be listed on this call log.
Use a Quality Contacts Recovery App
As we have seen above, SIM contacts recovery isn't always easy to carry out. The methods we've looked at so far can be fairly time-consuming. There is also an element of chance involved in a lot of cases, meaning that there is no guarantee of success.
Thankfully, there is an easier and more practical approach for you to try.
This involves downloading an app that has been specially designed to safeguard your contacts, which includes the option to back up contacts and carry out several more useful contacts-related tasks. An Android version of the Easy Backup app can be found on the Google Play Store, while the App Store has it for iOS users.
Easy Backup lets you back up and restore contacts directly, as well as very easily. Once you have successfully downloaded and installed the app, you'll be able to take the following simple steps:
A single tap of your screen lets you back up all of your SIM and phone contacts to the app's servers.
When you need to recover these contacts, all you have to do is go back to the app, tap on My Backups at the bottom of the screen and select the backup you want to restore, which can be cloud-based or local.