How to Merge Contacts on Android
Table of Contents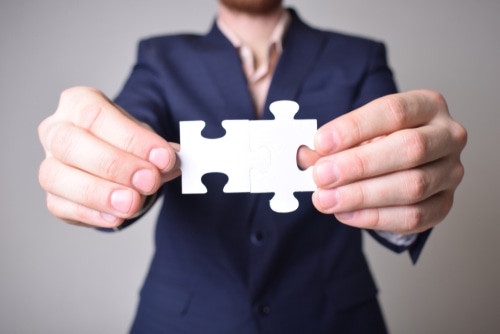 Duplicate contacts on phones are a common issue which many of us face. Over time, we collect so much information that we can forget what we already have, or simply make mistakes if we're in a rush. While this might not seem important, it can create issues down the line with confusion over which contacts to use, clogging our contacts lists and slowing us down.
Old Method
The older method is the one available without downloading any extra programs onto your phone. You perhaps consider this ideal as it avoids time and effort put into finding and downloading third-party apps; however, it is worth bearing in mind that it can be time-consuming in itself and lead to error, as it involves opening up your in-built contacts app and going through each contact manually.
Step 1
For the first step of this process, all you need to do is open your contacts list, which should be visible from the main screen of your Android. This will bring you to the following screen, or something similar:
Note the three different 'Craig' entries with different colored symbols to their left. This means that while they may regard the same person, they do not appear under the same entry in your contacts lists because each entry includes different, not identical information linked to a different app: one is for an unspecified type of phone number, for example, while another is for Messenger, and another is for WhatsApp (or other popular communication programs).
Step 2
Now for the hard bit. Managing the duplicate contacts with this method means you are going to have to work your way through every contact by hand. Remember as you go that, as in the image above, different communication programs can generate multiple entries in different colors.
From here, you need to work your way through and select those names which share the same color. These can also operate under very different names if autocorrect had its way, or if you sometimes use nicknames.
When you tap on a name, Android will bring up relevant contact information. You can then copy down the information which you think might be duplicate, and compare that to other entries.
In this way, you can work your way through and discover the duplicates of different locations and icon colors.
Step 3
Once you know which contacts are duplicates and have your handwritten notes, you can hold down on the duplicate contact to bring up the option to delete. We would recommend first using a program such as an Android contacts backup app to save your contacts, so you can ensure any mistakes can be undone.
Repeat this process through your list, and you will eventually have removed all duplicates. Sound like an enormous hassle? That's why we recommend you instead try the faster method below.