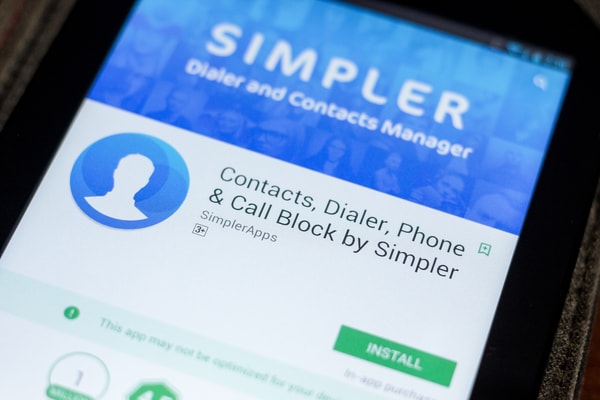 Speed Up Your Life with the 10 Best Dialer App Assistants
Don't waste time searching for a name or number again thanks to our top 10 dialer apps. By integrating contacts and offering one-tap functionality, the best dialer apps make it easy for you to stay in touch with friends, family and business contacts. Check out our list below to find out which dialer app to choose.
Simpler Dialer
Block calls, make calls and sort contacts; Simpler Dialer can pretty much meet your every need.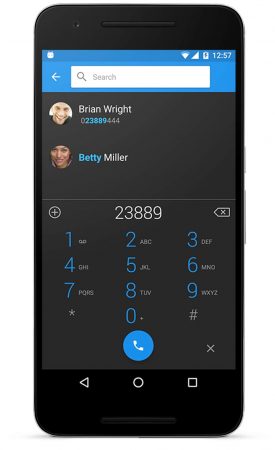 Main Features
Available for iOS and Android, Simpler Dialer provides a complete contact management solution. Once downloaded, you'll be able to use the T9 Dialer to carry out quick searches and make calls in seconds. Beyond that, you can add new contacts, block unwanted calls and get instant access to frequently dialed numbers. Finally, you'll be able to screen calls with a powerful ID function, back up contacts, remove duplicates and even connect to your social networks. To add some extra flair, there are 40 different themes to choose from so you can make one-tap calls in a setting that suits your mood.
Pros
Edits contacts, removes duplicates and sets favorites
Blocks unwanted calls, screens callers and makes one-top calls to favorites
Links to social media accounts for quicker online calling and messaging
Cons
Isn't available in all languages
GoDial
If you want to send speedy SMS messages as well as make quick calls, GoDial is perfect.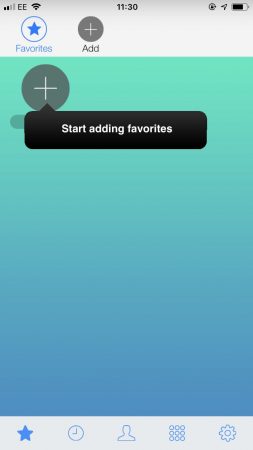 Main Features
Thanks to a powerful grouping feature, GoDial not only allows you to reduce search times when making calls but sends group messages. By setting up a group, you can send mass emails or SMS messages at will. Additionally, you can link FaceTime to your account, making it possible to host group calls.
Pros
Sends mass emails and texts
Unlimited contacts storage
Syncs with FaceTime
Cons
TrueCaller
For a dialer app that does it all, TrueCaller is a versatile product with 250+ million active users.
Main Features
TrueCaller is primarily a call ID finder. However, in an effort to provide a multifaceted product, the developers have added features such as a spam blocker, SMS organizer and a speed dialer. This means you can make quick calls and manage other aspects of your contact list with ease. In fact, as well as quick calls, you can send instant SMS messages to your favorite contacts.
Pros
Screen callers
Manages SMS functions
Inbuilt dialer
Cons
Isn't primarily a dialer app
Eyecon
By linking your address book to your social media accounts, Eyecon not only offers quick calling but ID functionality.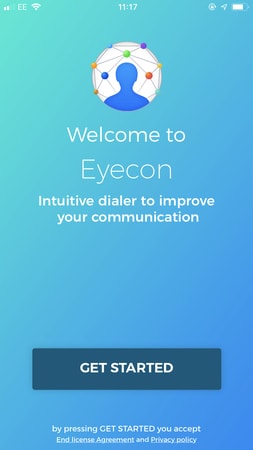 Main Features
Firstly, this dialer app is 100% free. Yes, that means it's free of adverts too. Secondly, alongside its one-tap dialing features, you can see who is calling. By syncing your contacts list with WhatsApp, Facebook and Instagram, Eyecon will show an image of the caller, allowing you to vet calls before you answer.
Pros
Screen calls with contact images
Favorite contacts for quick dialing
100% free
Cons
Some issues with the app automatically taking personal data
Drupe
Drupe is a top dialer app because it features simple calling options and makes everything easily accessible.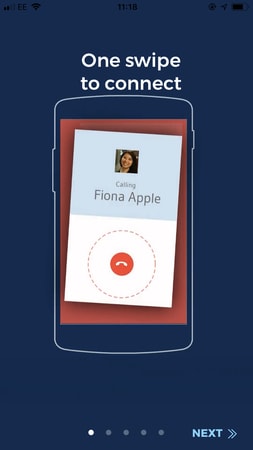 Main Features
The reason we love Drupe is its design. The smart dialer allows you to easily sift through contacts and make calls in seconds. What's more, you can link to apps such as WhatsApp and integrate additional contacts that way. However, the reason Drupe stands out is the bobbleheads. As well as being quirky, they make it easy to distinguish between contacts and, moreover, a single touch will initiate a call.
Pros
Fantastic design
Connects to WhatsApp
Call recorder and caller ID
Cons
True Phone Dialer
If you're an Android owner with a dual-SIM device, True Phone is the dialer app for you.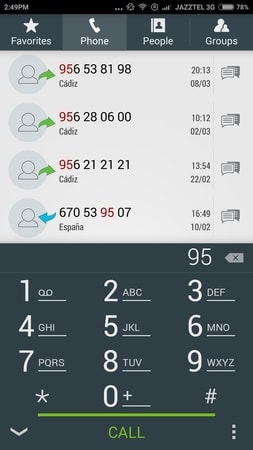 Main Features
True Phone Dialer is all about customization. The reason this app makes calling your favorite contacts so easy is that you can arrange them in ways that suit you. What's more, you can merge contacts from two SIM cards at once, meaning you can make full use of any Android's dual-SIM capabilities.
Pros
Dual-SIM compatibility
Organizes contacts in multiple ways
Edits and merges contacts
Cons
Calley
For business owners and entrepreneurs that have to field dozens of calls each day, Calley is an ideal dialer app.
Main Features
Two features that impressed us when we looked at Calley were its team dashboards and agent reports. By creating dashboards, you can organize your contacts into businesses or fields. You're then able to make multiple calls and even multiway calls with a few taps. Beyond that, agent reports allow you to track your daily call times, thus allowing you to streamline your business activities.
Pros
Great for businesses
Group contacts for easy calling options
Free and premium services
Cons
Limited to 50 calls as a free user
Speed Dial
What better name for an app than one that allows you to add speed settings to a standard T9 dialer? Nope, we can't think of a better name than Speed Dial either.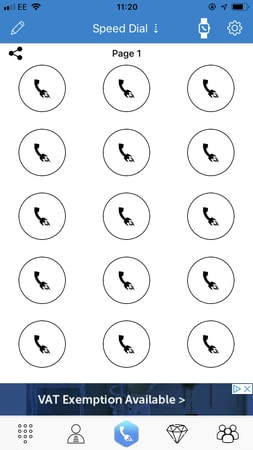 Main Features
This app may be simple but it's highly effective. Using its internal contact book, you can add numbers to a special speed dial screen. This allows you to instantly call a selection of favorite contacts in seconds. Additionally, the blur and tint facility makes it easier to include or exclude numbers at will.
Pros
Simple interface
Offers a handy notification widget
Syncs with WhatsApp and FaceTime
Cons
Lacks features compared to other top-rated dialer apps
Hangouts Dialer
This might not be a dialer app in the truest sense but it's still an effective way to make quick, free calls.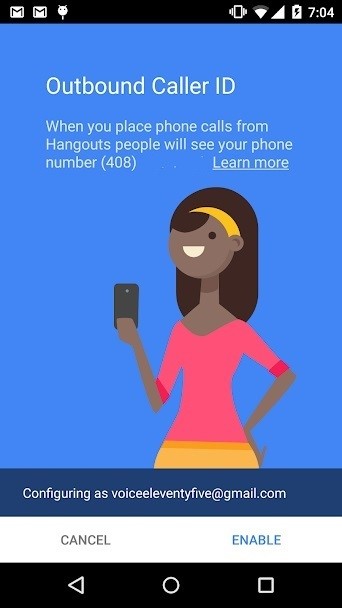 Main Features
Hangouts Dialer is primarily a calling app. This means you can use the service to make online calls to your contacts for free. However, the reason we've included it in our list of leading dialer apps is because you can create groups. Because it allows you to manage contacts in an efficient way, your calls will not only be free but easy to make.
Pros
Free calls
Quirky-looking interface
Manages contacts for quick-call options
Cons
Dialer+
Don't just make calls, save them. With Dialer+, you can back up your contacts, record call activity and more.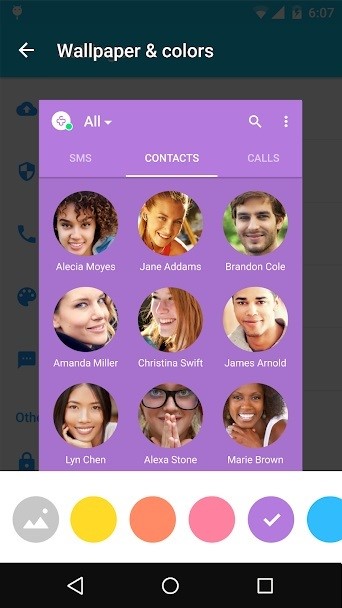 Main Features
Dialer+ is as much of a contact management system as a dialer app. Speed dialing is a standard but what this app also does is allow you to block calls and or texts depending on your preferences. Additionally, it records call activity and allows you to store contacts so you never lose them.
Pros
Stores and edits contacts
Blocks calls and texts
Simple interface
Cons