How to Backup Contacts to Google Drive
Table of Contents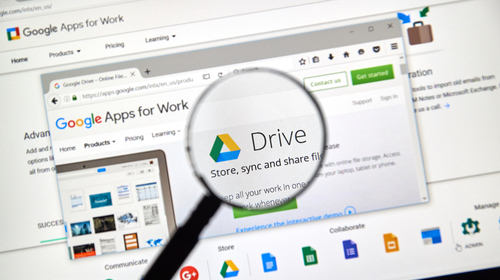 We live in a world where mobile data rules. Because we hold so much personal information on our phones, backing it up is crucial. Indeed, when it comes to your address book, there are thousands of important contacts that can be wiped out in seconds.
If that happens, your smartphone will not only be less smart but almost worthless. Therefore, as an Android or iPhone owner, it's important to find ways to save your contacts remotely. Unfortunately, Apple and Google haven't streamlined the backup, transfer and restore process as much as they could.
Naturally, when something takes more than a few taps, most people don't do it. Fortunately, there are easier ways to do things. In this guide, we'll tell you what they are and how you can backup contacts in a few simple steps.
Why do I need to backup contacts to Google Drive?
We all know that accidents can happen. Regardless of whether it's your fault or it's down to the technology powering your mobile, an unexpected event can cause your address book to disappear. Some of the common faults you may run into are:
A download error causes an internal fault
An update removes data from your phone
Water damage
Battery damage completely shuts down your phone
Your mobile overheats and it damages your mobile's memory chip
Your phone is stolen
Your smash your phone screen
You drop your phone and it damages the phone's memory chip
Of course, it's not only accidents that will cause a phone number to mysteriously vanish from your device. If you decide to buy the latest iPhone or Android, you'll want to transfer your contacts from old to new. There are many ways to do this, as we've shown you in our other guides. However, one method that more people are starting to use is Google.
Because it allows you to store contacts remotely, Google Drive makes it possible to move contacts to various devices. However, in practice, this can be a tricky process. For example, if you're trying to move contacts from an Android to an iPhone, there can be compatibility issues.
Even if you're going from Android to Android, you still need to upload the data, ensure you have access to Google Drive on another device, sift through the contents of the drive and then start the download process.
Because of this, there's always the risk of data not being fully transferred, getting lost in among hundreds of files or your Google Drive account simply reaching its capacity. Therefore, as handy as this service may be, it's not ideal for moving mobile contacts.
You can also move contacts to Gmail, turning them into a .vcf file that can be stored inside an email, but most experts say storing files on an email server isn't a great idea: it's too easy to delete emails by accident and some email services automatically delete or archive messages, meaning you could eventually lose your contacts. So, while exporting contacts to Gmail is a viable way of moving data from one mobile to another, it's not the best way to do it.
Do it with an app
With modern mobiles changing the way data is stored, developers have come up with ways to make our lives easier. For example, as the iPhone has evolved, it's no longer possible to use them to directly save contacts to SIM cards. Because of situations such as this, we think the best way to handle contact imports and exports is through apps. For example, Easy Backup for iOS and Easy Backup for Android can easily backup, restore and transfer your contacts between mobile devices.
Easy Backup login
After you have downloaded Easy Backup on both devices (old and new) and created an account, here's how to use the app:
1. Backup
Allow the app to access your contacts and tap "Backup Now" and "Tap to Upload".
2. Restore
In Easy Backup on your new device, make sure to login with the same account and then locate the cloud backup (in My Backups) and hit "Tap to Download".
In just two steps, you've backed up your contacts from a secure cloud server. There is even an optional third step to use Easy Backup to clean up and merge duplicate contacts.
3. Export
There is also an option to just export the .vcf  contacts backup file from the app, straight to your Google Drive (if you still prefer to save your contacts there).
So, while it's possible to backup contacts to Google Drive, there are better ways when you use the right app.