How to Backup Contacts to iCloud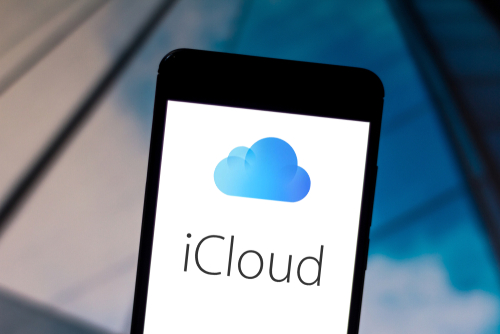 Your contacts are, in essence, the lifeblood of your phone. In the old days, a mobile without an address book was nothing more than a fancy toy. Today, even though we use our smartphones for more than phone calls, a contact list still powers almost everything we do. For example, without contacts, you couldn't use WhatsApp. Beyond that, it would make apps such as Facebook, Gmail and others less efficient.
Put simply, you need contacts if you want to get the most from your iPhone or Android device. With that being the case, protecting them is essential. Without knowing how to backup contacts to iCloud, you're always running the risk of something going wrong. Therefore, to ensure you're never left with an unprotected address book, we've put together a complete guide to storing and exporting contacts to iCloud.
Why should I backup contacts to iCloud?
There are many reasons you'll need to backup your Android or iPhone contacts. However, in our opinion, it's less about needing to store numbers safely and more about wanting to. If you own an iPhone or an Android phone, you should want to back up your contacts. Because the process of recovering lost contacts is almost impossible, avoiding the need to do this is crucial.
In terms of the ways your numbers, emails and more could vanish, these are some of the most common:
Water damage
Software updates causing an internal fault
Accidental deletions
Cracked/damaged screen makes it impossible to see your phone
Lost or stolen phone
Of course, there could be other reasons why your address book disappears. However, the main point to note is that, if it does and you haven't backed up your contacts, you will have a hard time recovering them. So let's take a look at how to prevent this issue by backing up your contacts today.
How to backup contacts to iCloud with an app
In a time when cloud servers provide fantastic online storage solutions, it's almost crazy not to take advantage of them. Indeed, by storing your contacts somewhere other than your device, you make it possible to transfer contacts and recover them at will. Because the data isn't locked to your mobile, you can download it onto other devices time and time again.
Of course, knowing this and actually putting it into action are two different things. In years gone by, moving anything from your smartphone to a cloud was a fairly arduous process. For example, if you owned an iPhone, you'd need to plug it into your computer, load up iTunes and transfer the data across. Although this gave you a second storage point, it only allowed you to save contacts to the computer you were connected to.
Over the last few years, apps have arrived to save the day. As well as making it possible to save data to multiple devices, these programs are completely novice-proof. In practice, this means everyone, even beginners, can save and switch contacts in seconds. One of the leading contact transfer apps on the market today is Easy Backup. Designed by Simpler Apps Inc, this application not only allows you to backup contacts to iCloud but also export and import data at will.
One way to move your address books to Apple's online servers starts with downloading Easy Backup from the Apple Store. After saving your contacts to Easy Backup's service, you can go through the app and choose the "export" option. This allows you to export data from the Easy Backup to an external service. 
Once you've sent your contacts to Dropbox, Google Drive or email, you can transfer them to iCloud.
Or even easier, you can choose Export>Save to File>iCloud and save it right away to the iCloud.
Is there a way to move my contacts without iCloud?
Yes. Even though iCloud is an Apple service, everyone can take advantage of Easy Backup's cross-platform capabilities. For example, even if you're an Android user, you can follow the steps above to store your data online.
In other words, you can download Easy Backup from Google Play and move contacts to any iCloud accounts you might have. Alternatively, you can choose Google Drive or email as a way to save and, subsequently, transfer contacts.
But instead of using iCloud or any other external service, you can rely on Easy Backup's own cloud servers to backup your contacts in just a couple of steps. By creating an account and saving your contacts list, it's possible to retrieve your data anytime you've got access to the app.
So, if you're looking for an alternative to the iCloud approach, download Easy Backup, create or log into your account and follow these simple steps:
Hit "Backup now" on the first screen to save your contacts.
Saving contacts on Easy Backup 
Restore the contacts on your new iPhone. After downloading the app onto your new device, log in and tap "My backups". Then, find the backup in question. Tap to download>Preview>Choose the relevant contacts>tap "restore Contacts" and you're done.
You can see this simple process in more detail in the screenshots below:
Access the Easy Backup cloud
Download saved contacts with Easy Backup
Restore contacts with Easy Backup
Using this method, you'll not only be able to move contacts without using iCloud, but you'll also have instant access to your data via any device on which Easy Backup is installed. You'll also be able to merge and clean up your contacts if you wish.